sample slider

Travel and Leisure, SE Asia  Travel + Leisure, S.E. Asia
" Jaipur's best kept secret, in the rolling farmlands just out of town".

Sacred Lifestyle Magazine
 "A relaxing stay, designed to recharge your soul".  
Escape the crowds and pollution of Jaipur city with this boutique heritage hotel in the midst of the countryside, yet just outside of the city.

"Loin de l'agitation de Jaipur, cette bâtisse blanche en pleine campagne est un refuge idéal pour ceux qui veulent un séjour 100 % relax à l'écart de l'agitation de la ville....Un petit bijou."
Cntraveller.in
"Set as a green gem outside the pink city is a stunning boutique-meets-heritage hotel...For those who want to draw out their inner green child.". 
"What sets Savista apart from other hotels in Rajasthan is that it is not just a hotel but a passion project, founded on the vision and ideal of sustaInability, oneness with nature and giving back to the local community."  
Holidays for Couples
"A range of activities and cultural experiences can take you from doing a block-print workshop one day in the nearby village of Bagru, to riding through the local villages by camel cart, or driving to the hidden Chand Baori stepwell in the village of Abhaneri, or the incredible monkey temple of Galtaji, an ancient Hindu pilgrimage site. Savista is the perfect short break on the road to the holy city of Pushkar."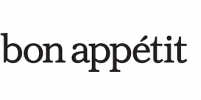 There, under the stars and moon, we were fed a meal cooked with an equal measure of enchantment and restraint.